BEING PREPARED FOR EVERYTHING, MEANS WE'RE READY FOR ANYTHING.
With the high level of planning, quality, and detail we put into every task, we excel in the time-critical environment of nuclear plant outages and turnarounds. Our extensive use of the latest in planning and scheduling technology has put us at the forefront of the nuclear power industry.
Barge Transport Songs RSG
The four Replacement Steam Generators (RSGs) were received in pairs by Emmert at the Port of Long Beach, California on Emmert International's ZB-240 Barge. The RSGs where barged from the port to Camp Pendleton, California
RSG RO/RO Discharge From Barge
Upon arrival at camp Pendleton Emmert discharged the barge using RO/RO methods employing the use of our platform trailer system. The RSGs where transported from the barge RO/RO area to a staging area
RSG Transfer from platform trailer to crawler
Each RSG was then transferred from the platform trailer to a crawler trasporter for movement on the beach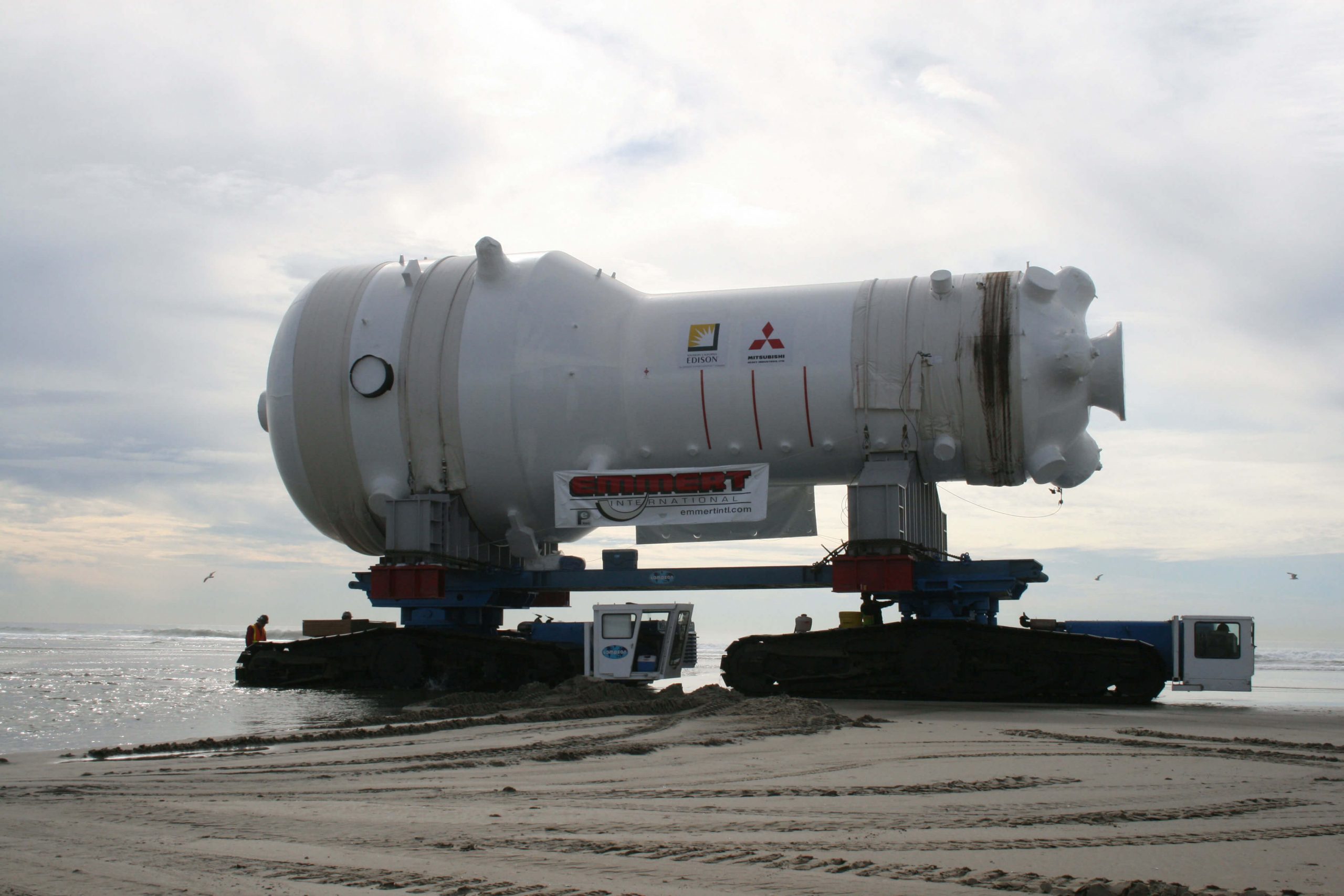 RSG on Crawler
Each RSG was transported seven miles at the waterline on the beach from Camp Pendleton to the Las Pulgas Overlook where they were transferred back the platform trailers.
RSG on I-5
Another six miles, including a one-mile stretch traveling the opposite way on interstate-5.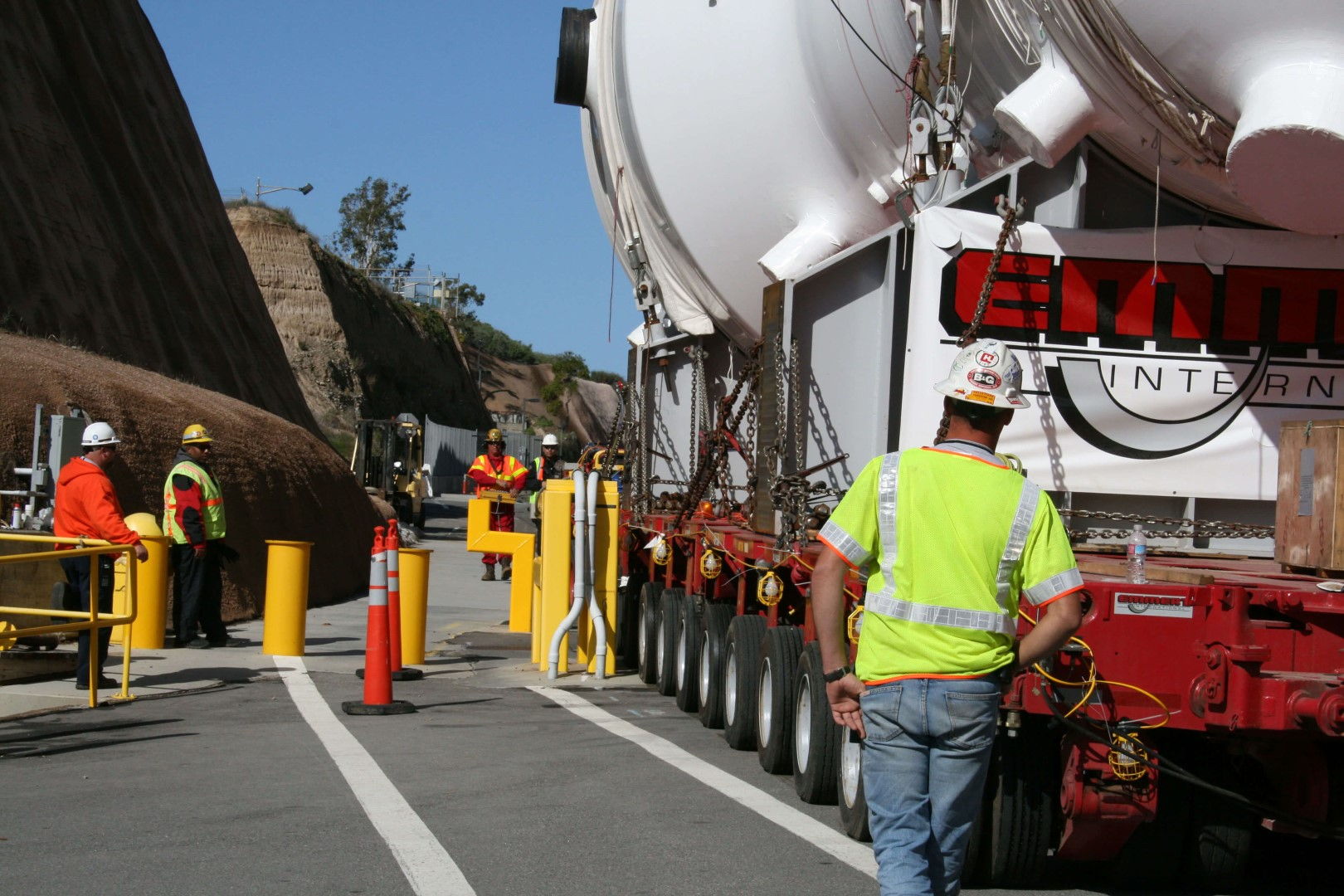 Arrival At Site
The four RSGs were delivery to the site safety!